Business Team Client Reviews
Our Business Brokers have assisted in the Buying and Selling of thousands of businesses. Listed below are just a few reviews from Business Sellers and Buyers who have engaged our services. We look forward to serving YOU, and adding your review to the list!
I wanted to write you briefly to tell you how happy I am that Joe Miesch was my broker throughout the process of purchasing my business through the Business Team. I just purchased Earthly Nutrition May 12, 2017. Joe is very experienced, competent, knowledgeable, understanding, polite and always professional. And what I was most impressed about him was that he has a lot of integrity. As a result, I felt comfortable asking him questions and getting the right answer, and if he didn't know the answer then he would tell me so. That was very comforting. In addition, there were a few times I was quite stressed and/or frustrated, and Joe de-escalated it very well. The guy is an all-around pro, and I am happy he is with your organization.
Thanks,
Todd Siemering


"It was a long and nearly impossible road to make this sale happen. I know it was a lot of work for you dealing with banks, multiple loans, DMV, numerous licensing agencies, and two anxious buyers. But here we are Working in our new Budget Car and Truck Rental franchises and we are already opening a third location in Vacaville next month. We can't thank you enough for a job well done."
Best Wishes,
Michael Christie
CF Budget Rent A Car


"When we chose Greg Carpenter and Business Team to represent us for the sale of Our franchised chain of modeling and acting schools, we realized that it would be a challenging project. We had purchased one marginally successful franchise and two failed franchise territories, then we built the combined business into a successful middle market Company with revenues approaching $10 million annually and excellent profits.
Because we had only demonstrated this level of business performance for one year, we expected buyers and lenders would discount the market value. We thought perhaps lenders might not even fund an acquisition loan.
Greg and Business Team took the challenge and succeeded. We sold the business for our full asking price in six months. Greg did a professional Confidential Business Review that explained the business model and history clearly. This enabled both prospective buyers and lenders to understand the complex business structure we had created and have faith in its continued success despite its short operating history.
The marketing power of Business Team's large brokerage enabled finding the perfect buyer, who had the right skill set and management experience to take over and run the business successfully.
Throughout the process Greg managed the task list and worked with each responsible individual to ensure that they met deadlines and successfully completed each task.
Funding was provided through a lender with whom Business Team has had a long relationship, making the process much easier for everyone.
In summary, Greg and Business Team met or exceeded all of my expectations, providing service above and beyond the norm. We would be happy to use Greg and Business Team to represent us for any business acquisition or divestiture."
Sincerely,
Philip R. Barry, Seller
Business Brokers:
Greg Carpenter
I just wanted to drop you a quick note to say thanks for your efforts over the past year. When we first met in February of 2002, you gave me a probable scenario of who would buy my business, how long it would take, and how much I could expect to sell it for. It appeared as if you were looking into a crystal ball, because you were correct in all cases. Your company did a great job with my greatest concern, letting the buyers know we were for sale without letting our competition know. The Sale was kept quiet up until the Very end.
Both you and Richard made the transition process very easy. Elaine was always on top of the details. Toni at Commercial Escrow was a pleasure to work with and made the paperwork part of the sale very simple.
Now that the sale is public, I have had people ask me how we found the buyer and how we advertised. I explained that your company took care of everything. I have given your name out to several people already. You may be getting some calls.
Thanks again Ian for delivering what you said you would.
Best Regards,
David L. McCoy, Former Owner Compass Rose Yacht Charters, LLC
Business Brokers:
Ian MacLachlan
Richard Waxman
I just wanted to pass on some words of appreciation for your support and efforts in the recent sale of my medical equipment business. Throughout the entire process you were professional, conscientious, and motivated. I always felt as though I was your only client.
Initially I was uncertain of the asking price, but you diligently checked multiple sources to verify that the pricing was accurate. You offered me an objective viewpoint of the potential buyers and met my goal of selling the business promptly.
In addition, you illustrated a great understanding of contract details, negotiation etiquette and documentation. I found that you were easy to talk to, a good listener, and always expedient in returning my calls or answering questions. When we ran into some trouble with the escrow company, you were instrumental in helping navigate through the mess so that the sale would close on time.
I would be delighted to answer any specific questions regarding your performance to any perspective clients. I may be reached at 408-438-2506.
Sincerely,
Dennis Maro
It has been over a month now since my business, Flexstar Technology, was acquired by the Audax Group. After completing my transitional duties, I have been enjoying my days at home with my wife, improving my golf game and I have also been reflecting upon the service and professionalism demonstrated by you and the team at BTI.
As you know, I have been involved in the sale or purchase of Flexstar on five separate occasions. Perhaps more so than some of your other clients, I am very acquainted with the process including the stress and aggravation that accompany it. Selling a business is a lot of work; not an easy task, BTI produced a continuous stream of buyers. We were under an LOI with Golden Gate Capital and then the eventual buyer, Audax, practically since the start of our engagement agreement.
Throughout the transaction, I appreciated your calm and steady demeanor especially at the eleventh hour when what appeared to me to be a fatal development occurred. You remained convinced of the value of Flexstar, and you brought me several million dollars more than I had anticipated
Thank you again for all of your efforts. Should you need a reference please don't hesitate to contact me.
Sincerely,
Eric Vergari
Former President, Flexstar Technology
Business Brokers:
Ian MacLachlan
In 2014 we came to realize that we wanted to sell one of our businesses. After doing a little research I came upon Business Team and Jim Marshall in particular. We met several times and Jim built a strong case for using a broker to market the business and complete the transaction that he was confident would take place within a reasonable time. soon realized it was in my Company's best interest to use a broker and not self on our own.
felt strongly that any savings we might experience selling of our own would be lost in headaches and the liability of unknowingly misrepresenting something during the sale. I felt that the commission a broker would receive would offset some later unexpected expense of the transaction, so in a sense the broker would be free. I knew it would be Jim's job to help with transparency and mitigate any litigation that could come up from lack of disclosure.
Jim worked diligently on all aspects of the sale and although it was still a lot of work on our part, Jim delivered what he promised. He calmly went above and beyond to get this difficult sale competed. When the transaction seemed to be heading south because of special financing needs of the buyer he worked diligently and creatively to help the buyer obtain financing to complete the sale.
I would not hesitate to recommend Jim Marshall and his services. He would in fact, be my first call in a future transaction whether it is in buying or selling of my business.
Bill Wygal
Owner, Bill's Ace Hardware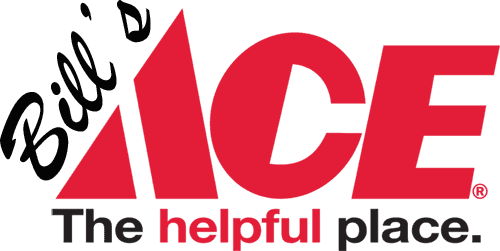 Business Brokers:
Jim Marshall
To Whom It May Concern,
I am writing to offer my highest recommendation of Bob and Lee Allen of BTI Group/Business Team. Bob and Lee successfully helped us with the sale of our business for an amount far greater than our original estimate. They also solidified our equity and management role in the new company going forward.
They very effectively and professionally helped us through their confidential business review, and we ended up with a high quality document that highlighted the features of our company.
I was truly surprised by the amount of interest they were able to generate. Through their contacts they were able to expose the Blind Executive Summary to hundreds of buyers. We met or had phone calls with 40 buyers, and ended up with 11 Letters of Intent from a wide variety of buyers.
One of the most important things they did was help potential buyers get past some of the accounting challenges of our business. Even though our business has been growing and profitable, the verifiability of our financial information was not up to industry standards. During the due diligence period they worked closely with us to prove out our accounts. That task involved many hours of digging through paperwork and reports, and Lee was instrumental in pulling it all together.
I relied heavily on their advice during the contract negotiation phase. There were far too many details for me to fully understand, but their years of experience put me at ease. In the end I believe we were able to get a contract favorable to our terms.
Several years ago we paid another firm $65,000 to do a valuation of our business and look into marketing our company. We were not happy with that experience. Bob and Lee asked for no money up front, and would only be paid on successful completion of the transaction.
My experience with Bob and Lee far exceeded my expectations, and I would not hesitate to recommend them to anyone.
Russell Spain, CEO
Todd, I just wanted to take a moment to thank you for all of your help in assisting Cattlemens in finding a buyer for our former restaurant in Washoe, NV.
You did a great job in finding qualified parties to whom you presented the property. It is always a challenge, to separate the curious from the qualified, yet each and every potential buyer you introduced to us more than met the qualification requirements.
I want to compliment you on the manner in which you conducted the meetings and negotiation sessions. I think that you were always calm and fair in dealing with both sides of the transaction, and you moved the transaction towards a successful conclusion quickly. Cattlemens Management is very appreciative of the excellent work you did on our behalf,
Please feel free to share these comments and compliments as you see wish. I will be happy to speak with other potential clients on your behalf-I can be reached at 707-5281040 ext, 25.
Thanks again, Todd, you are an exceptional Business Partner!
Peter A. Mrozik, Chief Financial Officer Cattlemens


Business Brokers:
Todd Elam
No words can express how vital you were to the successful sale of our business, Mercury Fitness Pilates Center. Your insight, hard work and expertise gave us the confidence to put our "baby' on the block and reap the rewards of the many years of blood, sweat and tears we put into our small business.
We not only challenged you to sell our fitness facility within three short months, but you garnered an unprecedented price for the Pilates industry, much more than we anticipated or expected. After a swift two-week preparation, you launched the sale just before Thanksgiving and held our proverbial hand through the following nail-biting weeks.
Christmas came early with two viable offers at our asking price, and we celebrated Valentine's Day by signing the closing paperwork at the bank with our buyer and you, our fantastic broker.
We truly couldn't have done it without you, and we can't wait to work with you again when we look to sell our future fitness empire!
With immense gratitude and appreciation,
Lara & Darren Press Founders of Mercury Fitness, Inc.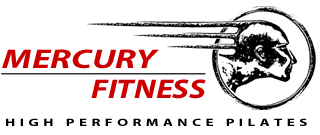 I wanted to take a moment to thank you, and Business Tearn as a whole, for excellent job you did in working with me during the sale of our business, Paradigm Consulting, Inc.
Our sale was not typical, we had special requirement to take care of career objectives of the founder and key stakeholders, and at the same time get us fair market valuation. Even in uncertain economic times, you committed yourself with Countless hours to help us prepare for M&A due diligence, and coached us throughout the process.
I am impressed by Business Team's network and lead generation, professional approach, quickly understanding our business, and execute diligently on each lead. After months of your dedicated efforts, we were finally able to find the right buyer, and structure a win/win deal. As write this letter, I am pleased to share that within first 30 days, we have successfully finished all key integration activities
Last but not the least, you not only earned my trust and respect, but also the buyer's if need another M&A transaction in our new venture down the road, I will be certainly calling upon you.
Best Wishes,
Devang K. Vasavada
Paradigm Consulting, lnc.
To Whom It May Concern:
I am happy to provide a reference for Linda Lu, the best business agent I have ever known.
I and my husband met Linda and started to work on the sale of our business in late February. Because of the licensing and certificate transfer, the sale process took little long and it closed in mid June. During the whole time, Linda has always been dependable, straightforward, honest and maintained professionalism; always available for our questions and concerns, all our emails and phone calls were returned promptly. She was very helpful to make sure our business operation was not distracted by the sale process and running smoothly as it was. Linda is very experienced and knowledgeable in selling/buying business.
When a buyer's lawyer started to involve in making decisions for the sale, Linda took care of everything and stood for the deal we proposed and agreed on. We would not know what to do without her.
After all, she helped us sell the business for almost double the asking price We were very thankful to have her as our agent.
If I ever need a business agent again, I will definitely contact Linda and I highly recommend her to anyone seeking a business agent.
Sincerely,
Kurina Chendra
Century School of Languages
Thank you for all your help with the completion of the sale last month of Si-En to ISSI. Although ISSI was one of the logical buyers for our company, their director of corporate growth, as you know, had an unusual approach as far as an acquisition which caused us to doubt, at times, whether the sale would ever go through. I think your calm demeanor during your negotiations with him was a key factor in bringing him around. Also, you kept him aware that the BTI Group had other buyers in the wings if ISSI did not meet our needs in a timely manner.
My partner, Alan, and I worked hard for over 5 years building Si-En and were separated from our families in the US for most of that time. Our financial future is now assured and we hope to be soon able to rejoin our wives and children.
Thank you again!
Best Regards
Shan Guan
President
Si-En Technology Limited
I wanted to let you know how pleased I am with my decision to use BTI to represent us in the sale of CCS. You brought us five Letters of Intent within a short period of time and this competition resulted in our obtaining a substantially greater than the appraised value
You Were always at our side, aggressively representing our interest during the long and complex negotiations with the buyer.
After 20 years at CCS I am now looking forward to a more relaxed life style.
Thank you,
Scott Wang President Compliance Certification Services
Thank you your assistance in purchasing Massage Envy Spa in North Reno. This was our second transaction with you and BTI, and we have completed many more without Brokers assistance. The transaction sailed through escrow and franchising easily and quickly and we appreciated the hand holding when needed. The due diligence material was delivered timely and escrow and closing procedures were managed very efficient. The entire process was handled extremely professional and I look forward to working with you again in the future.
Sincerely,
Klaus Grimm Managing Member
When it came time for Dave Ogren to sell his medical equipment refurbishing business, OMED of Nevada, he looked around for a competent business broker and found, by way of referrals from among his business friends, Katrina Winkel of AKT Enterprises, an affiliate of BTI Group Specializing in Mergers and Acquisitions.
Throughout the process of finding a good match between Dave Ogren and the eventual buyers Terry Vander Ploeg and Heinz Roesch of Hanegi Ventures, LLC, Katrina demonstrated at every step of the way thorough knowledge of her business as well as her technical expertise. Her patience as well as tenacity was very helpful in establishing very early on a relationship based on mutual trust and respect.
Being appointed representative for both the seller as well as the buyer required a great deal of diplomacy as well as honesty and integrity, which she mastered beautifully and fairly.
All three of us felt very much at ease during the very short time it took to close this deal, since Katrina was always personally involved the entire time. Quick to respond at a moment's notice to emails, text messages or telephone calls.
Our deal closed on October 13th, 2009 on schedule only six months after initial contact was made. Katrina went above and beyond exceeding our expectations.
Sincerely,
OM ED of Nevada, LLC
Terry Vander Ploeg, President/Buyer
Heinz Roesch,CEO/Buyer
Dave Ogren, Founder/Seller
Carole and I wish to thank you both for the outstanding service you gave to us while we
were selling our business. As you know within two weeks of listing our business with Business Team we had one full price offer and a back up offer almost at full price. We
are very pleased with the way the transaction progressed and within three months the
transaction was completed.
We would highly recommend Business Team and you and David in particular to any one
who is thinking of selling their business.
Thanks again for your help
John and Carole Tarantino
SIESTA NORCAL INC.
I am happy to recommend your services to anyone who needs a competent, honest, and effective business broker.
As you may remember I spent several months looking for the right business to buy and in the process got to meet and know a number of people who call themselves business brokers. From my viewpoint you and your colleague David Edelen stood out like shining stars.
Please accept my thanks for your stalwart work in two areas in particular:
1) Your ability to get agreement with the seller under challenging circumstances. The meeting you chaired at your office really was the turning point of the transaction. Your creative suggestions, wise guidance, exceptional negotiating skills were key in us arriving at a satisfactory purchase agreement-it wouldn't have happened without you; and
2) Your securing very favorable financing for me with 10% down. This allowed me to leverage my down payment and have additional working capital. As a former mortgage broker I was especially appreciative,
Please feel free to use this letter or have anyone interested in working with a great broker contact me.
Sincerely,
Jonathan Bloom, New Owner
J. Orr Moulding and Chop
Kathie and I want to thank you for a great job of selling our copier distribution company in Menlo Park. After many years of operating in this area we had many valued customers and some very loyal employees. Our concern was finding the right buyer that would take these concerns into consideration. You brought three prospective buyers to the table and, thanks to your perseverance, the third buyer was the right one. We are finishing the transition and all has been very smooth.
When we first met at your office, you explained the process and the critical roll a qualified and competent business broker plays. Of course, we did not realize how demanding a process it can be in terms of time and energy. We are grateful for your stewardship of the process as we went forward. In retrospect, I know we could not have achieved anything like the results we did without your leadership in this effort. You are truly a "marriage broker.'
I am referring you to a very dear friend of mine who wants to sell his business in Belmont and would be happy to recommend you to others in the future. In fact, fell free to use me as a referral for other business owners you are working with.
Gary D. Williams,
Former owner of Millennium Imaging Solutions, Inc.
I am so happy about the successful sale of my business, AquaPrix, Inc.
Having started AquaPrix myself (with my son's help) in 1997 and growing it from the ground up, it was kind of like a child I had raised, so the sales process was very emotional. There is no way I could have done it without your help and professionalism.
Before I met you there were some "sharks" swimming around - making some offers to me but frankly it made me nervous and I had the uneasy feeling that I was inexperienced and vulnerable. I Wasl
From the beginning you were easy to work with and always kept my best interest in the forefront. I was amazed at the support you and Business Team provided for me and Bob. You never compromised my goals - to make this sale a win-Win for everyone, me,
my employees and the buyer.
With integrity and enthusiasm you stayed the Course until the right buyer showed up and the transaction has turned out to be exactly what I wished for - a win-win for
everyone.
I'd be happy to give a referral to anyone. Please have them call me.
Sincerely,
Lynne Leahy
(Former) President/CEO AquaPrix, Inc.
Please allow me to express my appreciation for your work in the sale of my business, Citywide Property Management.
Thank you for your patience in explaining the process to me and guiding me through the steps necessary to close the sale. I felt that you were consistently working in my best interest all though the process. In fact, when the communication seemed to break down between the buyers and myself, you facilitated a solution that ultimately allowed for the successful transaction.
The way in which your firm teams up brokers for the benefit of the client was instrumental in my decision to employ Business Team. The communication and
sharing of duties is well thought out and effective.
I would certainly recommend your services and hope you will feel free to contact me in the event a potential client would like to discuss a first-hand experience.
Sincerely,
Debra Haber Past Owner
Thank you for your excellent work on my behalf in the sale of Car AudioDepot. When we first met and talked, I was a bit skeptical about working with any broker-due to a prior experience. You restored my faith.
You Said you could probably find a strong buyer through the network of other Business Team offices, and you did. Wayne and Ken are really ideally Suited to take over my business, and I am looking forward to having them as a long term tenant.
I remember your good advice about disclosing my interest in another business that could have been a problem. I think a lot of owners and brokers would have kept that information to themselves, and if it came out later, it could have killed the transaction.
This is my second experience in selling a business through Business Team, and I am a satisfied customer. I was happy to refer my other business to you for possible sale and expect equally
Satisfactory results there as well. Good luck to you, Richard.
Larry Kuzinsky Former President,
Kuzinsky Inc. dba Car Audio Depot
Thank you for the wonderful job you and Business Team did in selling my business. As you know, I had a number of concerns before I listed my business with you, and you dealt successfully with them. You were great in helping me maintain confidentiality and you found a highly qualified buyer through the San Jose office. As promised, you presented my business at weekly staff meetings throughout the Bay Area, which meant that I had a larger number of Business Team agents and their potential buyers exposed to the business. As a result we received multiple offers. You helped me greatly in the negotiations, reaching an acceptable office and dealing with the challenges of finalizing the agreement and closing escrow. I would never have been able to do this on my own
I also want to compliment you on how punctual you were in keeping appointments and returning my phone calls, You were always there when I needed you. You made the entire process a very positive experience for me and my family.
Thanks again for your hard work and excellent results.
Sincerely,
Greg Dabanian,
Former Owner, Aegean Imports
I want to thank you for all your help with the recently completed sale of Kinetic Search Inc. You suggested that your marketing program would yield us multiple offers and indeed we had our choice of three viable candidates. Having a sense of what the true market value of our company was proved important as we negotiated the price and terms of the agreement. Moreover, it gave us confidence that we had alternatives, if the primary buyer did not perform.
Over the past year and particularly the last 6 months of being in the depths of due diligence and negotiation, I came to appreciate the value of having an experienced broker to facilitate and shed light on the rigorous process of selling a business, Your calming and balanced approach and your intricate knowledge and experience in the "dance" of buying and selling were very helpful on an often challenging road of negotiation. Thanks for always being there for questions and support and successfully helping me to move on to the next chapter in my lifel
Finally, I did also want to thank you for the recommendation of an excellent transaction attorney who ably represented us throughout the process of drafting and finalizing a definitive agreement.
Please feel free to use me as a reference for any further business you take on.
Warm Regards,
Gina Rivera Spagnoli,
Former President of Kinetic Search, Inc.
Judy and I want to thank you for all your efforts in representing us in the recent sale of our company. It took a while, as you suggested it would, but the results are very pleasing to us. You not only found a solid buyer for us, but Business Team found a second buyer who was in a back up position. Fortunately, the transaction went forward as Jim was a very suitable buyer who was able to qualify for bank financing for our business. That resulted in our receiving almost a million dollars in cash at close of escrow. We are looking forward to a life style where we will be able to spend more time with our family.
We want to thank you also for your recommendation of Lynne Painter to assist us through out the due diligence process and with paperwork the bank required. She was of extreme help on a number of occasions and made our lives-particularly Judy's- a lot easier.
Finally, thank you for being a straight shooter with us. No BS, no over the moon promises, just solid advice and professional assistance throughout the process. We couldn't have done it without you.
Please feel free to provide our contact information to anyone thinking of selling their business, as we will happily recommend you.
Best regards,
M Peter Choy,
Former owner Wings Century Trucking, Inc.
Bruce and I wanted to extend our gratitude for your expertise and professionalism in guiding us through the sale of our business, Hearth & Home of Marin, Inc. must admit that at the beginning, although we were reluctant to pay a few percentage points more for the services rendered (compared to other brokers in the area), at the end of the day we were glad that we didn't let that get in the way of our decision to hire you to take care of our transaction.
The extensive network of your organization, coupled with the dynamic teamwork the two of you displayed throughout the process, resulted in several prospective buyers coming to the table, and the ultimate sale of our business.
From the very beginning we knew you were a top notch, professional organization. Even after the sales transaction, we appreciate that you continue to make yourselves available for questions and/or just our comments in general.
You came So highly recommended to us as the best in the Bay Area, and we are happy to pass that recommendation on to anyone Considering hiring your company to sell their business.
Again, thank you for all you've done.
Kindest regards,
Bobbie and Bruce-McElwain
Former Owners of Hearth & Home of Marin
This letter is to express our most sincere appreciation for the sale of our business, Rock Hill Estate Lavender. Your business manner and professionalism are to be credited with the successful completion of this selling endeavor, which is even more remarkable in these extremely difficult economic times.
You are commended in your perseverance, sound judgment and ability to evaluate would-be clients. The end result is that we were able to select a quality party to take over our lavender products business. We are pleased that the new owners will carry our vision forward and strive to succeed, bringing the business to even greater levels of activity.
Your communication skills are superb, which enabled continuous dialogue between buyer and seller. At all times we knew where we stood, being informed of all aspects of the selling process. Because of your positive efforts, let this letter be a recommendation to any would-be buyers or sellers of any type of business. Without your assistance, this whole process would never have happened.
In closing, our heartfelt thanks to you and your firm for your great assistance and efforts in the sale of our business.
Sincerely,
Renate and Fred Bormeman,
Former Owners Rock Hill Estate Lavender
We wanted to thank you and Carlo so much for facilitating the Sale of our beloved yogurt shop. Both my wife and I had little understanding of how to sell a business and you helped us every step of the way. Initially, we were both skeptical that a qualified buyer would be found that met our expectations. We both felt there was much value in our shop, especially since our sales were very healthy, so we were a bit nervous a buyer could be found. To our pleasant surprise, you were able to find not one, but several interested and qualified parties.
Once we did Secure a buyer, you kept us updated on a regular basis and kept in contact with the buyers. And though there were a few delays and glitches that resulted in sleepless nights, you continue to work on the deal and kept a balance and positive attitude the until the day we closed escrow.
Your dedication, professionalism, and especially your knowledge of the industry is first rate. I would highly recommend you to anyone interested in buying or selling a business, and will definitely use your services again if the need arises.
Sincerely,
Andrew Lee
Previous owner - Yoppi Yogurt
I am writing to thank you for all of your help with me acquiring Cost Less Fumigation, as well as the purchase of the property where it is located. This was a complex deal that was only achievable with both of your expertise. You were in constant communication with me. explaining the process as we navigated through agreeing on a price, negotiating deal terms, employment agreements, the SBA loan process, and title on the property.
It has been a pleasure to work with the both of you on this transaction and I recommend anyone thinking of buying or selling his or her company to meet with you first. I appreciate your professionalism, ethics, and dedication throughout the entire process. I really felt that you had my needs and best interest at hand.
lm happy to report that the business is going well and I look forward to many years here.
will look forward hopefully staying in touch in the future.
Sincerely,
Lee Owner - Cost Less Fumigation
On May 1, 2006, the sale of B&B Pet Supplies to LT Enterprises was completed. As you know, this was the first sale of a business for us, and the many steps in completing a transaction was unknown to us. We were very impressed with your professionalism, dedication, and knowledge as you worked with us through the whole process.
You always kept us updated on the progress of the transaction and were able to solve any challenges that arose. We were able to keep our minds on running our busy store while knowing that you had the transaction under control. The sale price of the business also landed right in the range of your valuation.
It has indeed been a great pleasure working with you on this transaction and we recommend anyone thinking of selling his or her company to contact you first. Thanks again for your professionalism and dedication during the process and we hope to cross paths again in the near future.
Sincerely,
Sean Hsieh, Sophie Lee - Owners B&B Pet Supplies
Thank you for securing a qualified buyer for our retail store, Popapery, in Greenbrae. We could not have done it without your assistance. There were so many aspects of the selling process that we were not familiar with and would have been completely lost without a
broker's help.
Although the whole process took nearly a year you kept confident and kept trying until you found a qualified buyer for the business. You even stayed in contact after the sale closed to make sure I finished all 1ny post sale tasks. I would definitely recommend your services to anyone thinking of selling a business. Thank you for your hard work and it was a pleasure working with you.
Sincerely
Huaimjn Yu Popapery
Previous Owner
I am writing to thank you for your help and guidance with the successful sale of The Perfect Purse store on Pier 39. What a great experience. You were very professional and knowledgeable from start to end. Communication is your forte. You were always quick to reply to calls and emails with thoughtful answers. In addition, you proactively updated me about potential buyer inquiries and ideas about the sale.
You arranged for me to meet three potential buyers in back to back meetings at your office. At one point we had all three buyers in adjoining glass walled rooms considering the purchase and sizing each other up. In the end, you delivered all three offers. The final price was inline with the range you told me when we first
All the best,
Trevor Daughney - The Perfect Purse Pier 39
Thank you for helping me locate a buyer and facilitating a smooth transaction for my business. I was hesitant when we first met and wasn't sure if you would be able to find a buyer for my small business. was pleasantly surprised when you located a buyer within 4 months of signing the listing agreement and was able to close the escrow within a
month of finding a buyer.
You were very easy to work with and were very thorough throughout the whole process. Even when some glitches came up in escrow you were able to clear them up before they became a problem. I would recommend your services to anyone know in the future and if I should ever need to sell another business, you would be the first one called.
Thank you for all you hard work.
Sincerely
Heather Pomeroy,
House of Blue Previous Owner
I am writing to express my appreciation for the role you and the BTI team played in the recent sale of my Company.
The successful closing of the sale of NDT Laboratories in early October was preceded by a complex and lengthy process. Through it all, your professionalism, competence and support was outstanding. From the start, you made a point of gaining familiarity with my business, developed an informative Company background document, and then effectively marketed NDT Laboratories to a broad market. Results were both significant and rapidly obtained. The number of qualified prospects quickly grew to the point where it was necessary to further tighten the vetting process. I soon had several firm offers in hand, which enabled me to choose the one which I believed best suited both my financial interests and the Ongoing needs of my employees.
Throughout these last months, I benefited greatly from your knowledge, your experience and your continued support. Thank you.
Sincerely,
Michael J. Long,
President, NDT LAB0RAT0RIES, INC.
I wanted to take a moment to thank you for the excellent job you did in working with me on the sale of our business, and to thank Business Team as a whole as well for the
Support.
Our sale was not typical in the least, and you handled everything so efficiently and effortlessly, it makes a great difference in having a professional that understands the sales process, and I am so thankful that we selected you for this very important transaction.
Our sale affiliation with a national organization in the nature similar to that of a franchisee, brought additional challenges, communications and elements to this sales process that proved challenging. Your work in getting past these challenges for both the buyer and the seller were very much appreciated.
I am very impressed on how well versed you are in all facets of business and the how well you were able to grasp the inner workings of our organization. Your ability to get familiar with these details quickly and understand what we did as a business helped close the Sale.
Last and not least, I want to thank you for finding the buyers, not only did you list the business with your team, but your marketing skills and personal attention to this transaction resulted in your soliciting and finding the buyers for us, I am in awe of your abilities, and Once again thank you!
Sandra Bliss,
President CEO, TRU air ride inc.